After the TC Strategy and Budget Presidency, the Corporate version of Pardus Software Center was also put into use in AFAD.
Thanks to this software, corporate-specific applications can be easily delivered to users. AFAD, one of our institutions that completed the Pardus transformation as a pioneer, has been using Pardus and its components within the institution for a long time. uses.
There are in-house special application and hardware drivers developed with integration and customization as a solution to the institutional needs of AFAD (TR Ministry of Interior Disaster and Emergency Management Presidency). Employees of the institution have access to all these applications and Pardus Software CenterWith the Pardus Software Center Enterprise Edition, which was developed in such a way that they can directly access the application, it is now possible for them to directly access these application tools.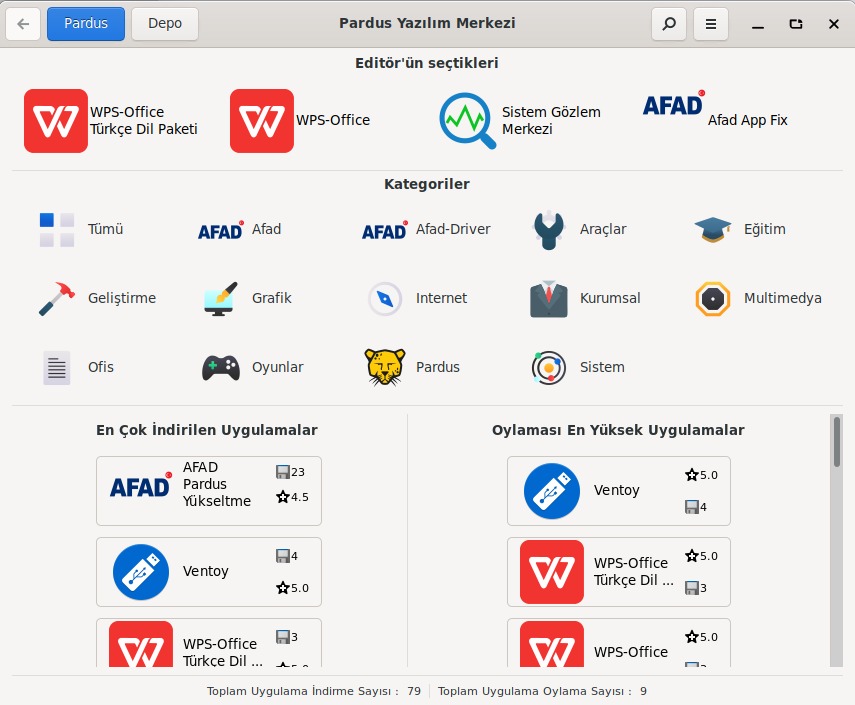 The Pardus Software Center client and server were configured specifically for AFAD's requests and went live.
Convenience to AFAD employees
With the Pardus Software Center Enterprise Edition, users can connect to the AFAD Enterprise Software Center server in the AFAD internal network, and to the Pardus Software Center server when they are outside the institution, without making any changes.
Enterprise Software Center servers can also share their internal statistics with the Pardus Software Center server, according to the request of the relevant institution. Thanks to the management panel, it is possible to easily add/remove categories and applications. Thus, institutions can easily present their own applications to their users.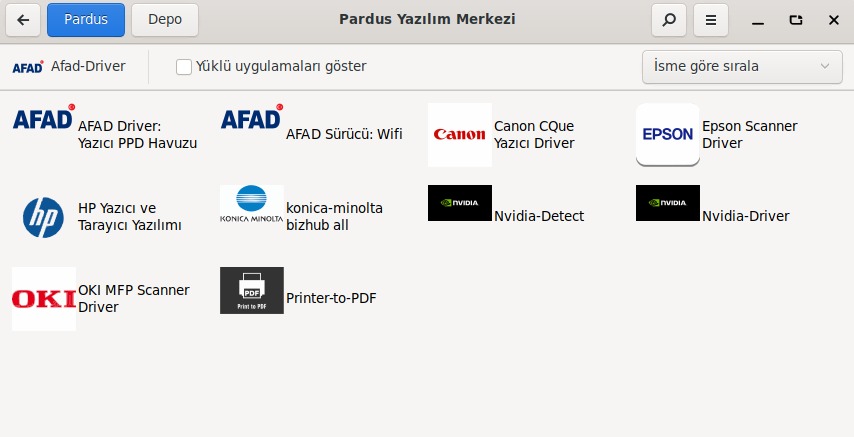 Why enterprise edition?
In the Pardus Software Center Enterprise version, institutions can examine the application statistics on their own servers. In addition, users' in-house comments and ratings about applications can also be managed. Developed with Open Source technologies, the software center server can work with high efficiency even with very low resources.