In this article, "How to install software from external sources on Pardus?" We will look for an answer. There are two basic ways for this. You can obtain the software as a .deb package or by compiling it from the source file. The second way will not be mentioned in this article, as there are too many methods.
Compiling from source file Installing a software on Pardus or if you want to run it, you should read and follow the installation and compilation instructions of the relevant software in detail. If you're ready, let's get started. 🙂
Installing a software as a ready-made .deb package
Since Pardus is a Debian-based distribution, you should choose the Debian version when you want to download software from the internet. The software you want to install may have reached you on a CD or USB drive. The installation process will not change. First we have to get the software. I have a web browser as an example in this article OperaI will explain the installation of .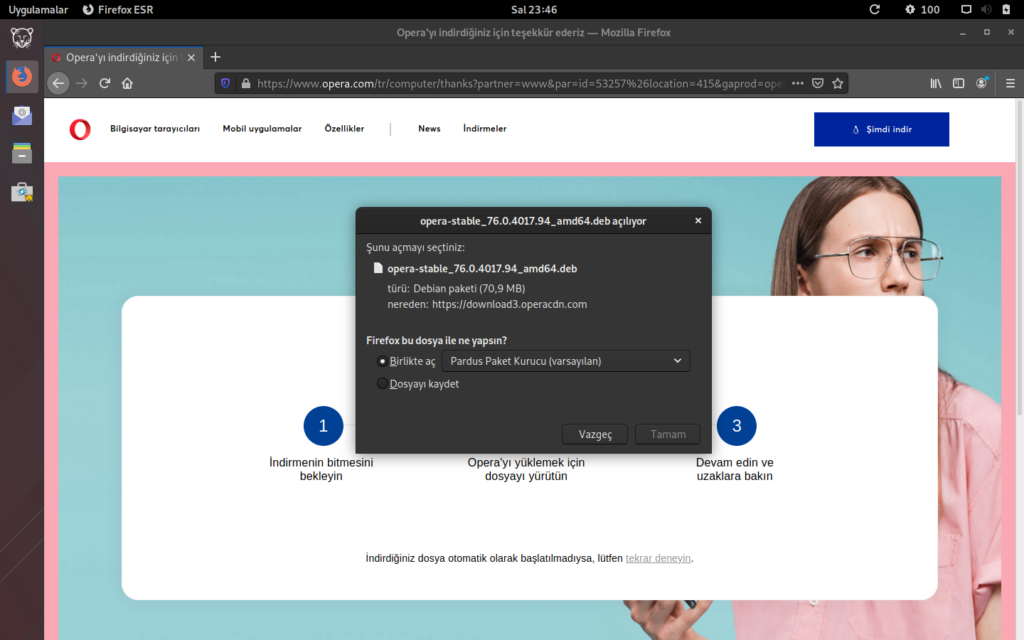 If you open it with Pardus Package Builder, you can proceed directly to the installation phase. If you have a package available, open the directory where the package is located and .deb You can proceed to the installation stage by double-clicking on the file with the extension, that is, the package.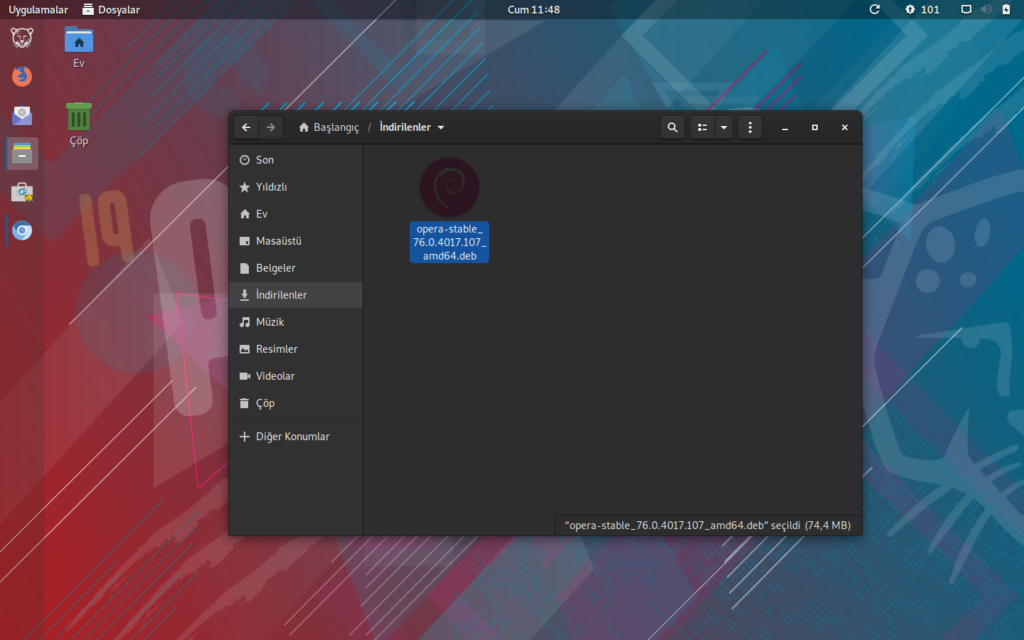 When the Pardus Package Builder is opened, you should be greeted with an interface like the one below: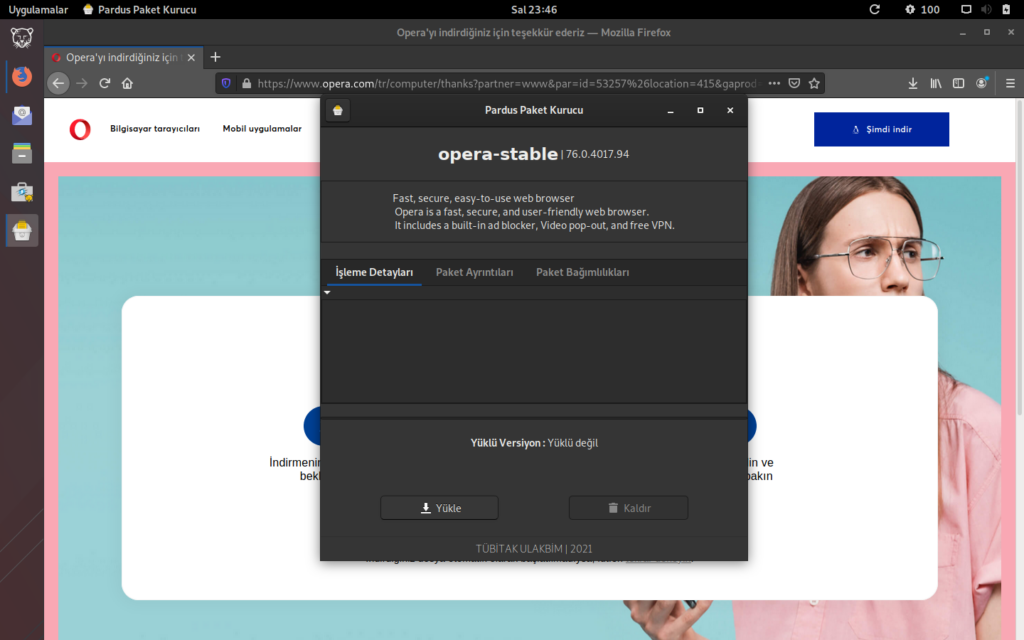 You can start the installation process by pressing the "Install" button on the lower left. When you press the button, a box like the one below will appear that will ask you to authorize the program by entering your password.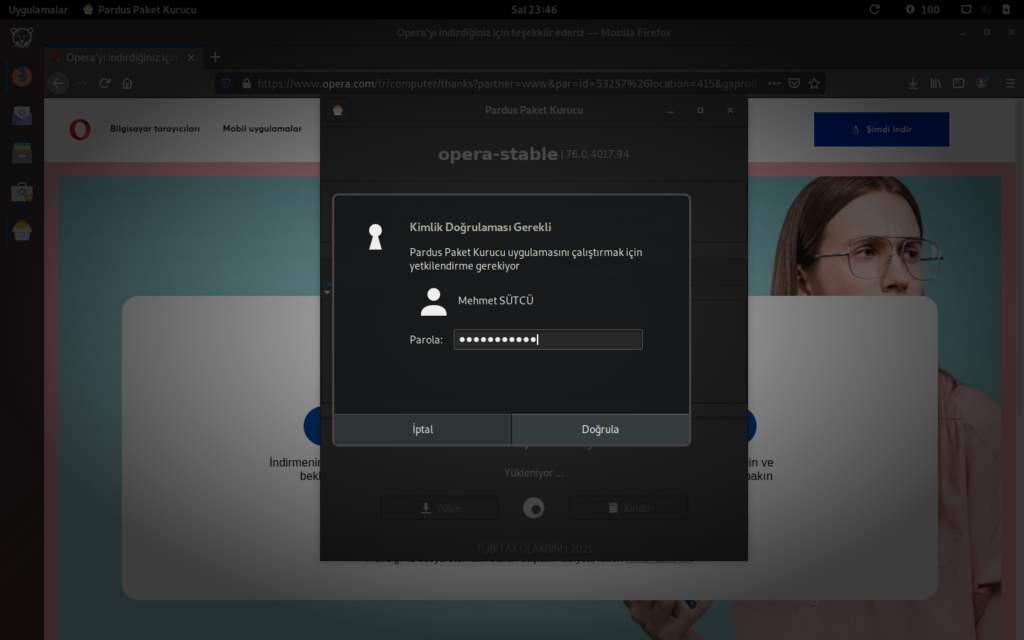 If you have successfully completed the authorization process, the installation will start automatically.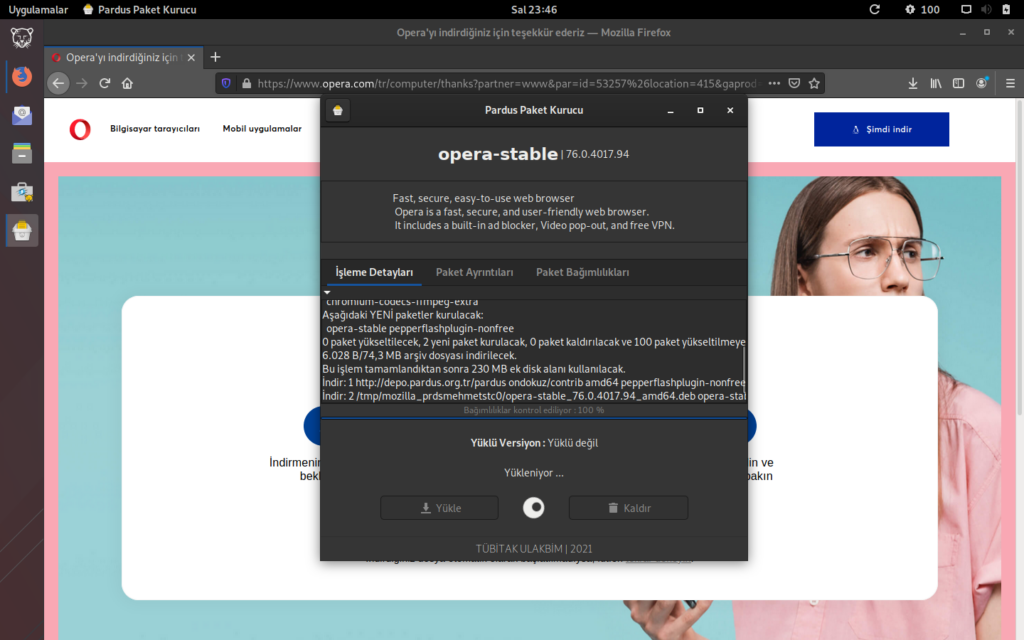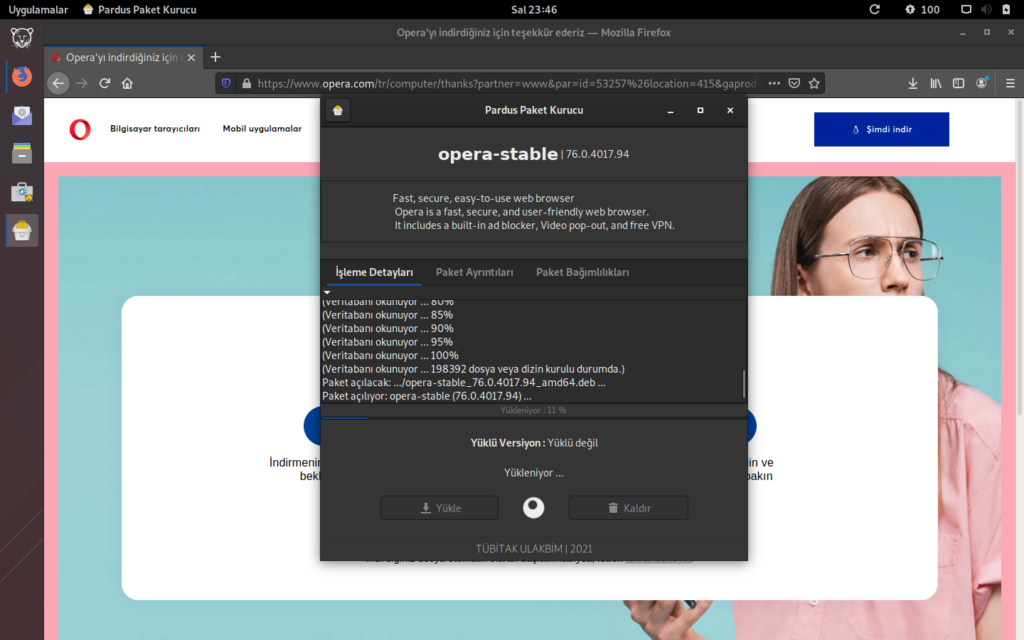 Congratulations! You are now ready to run the program.