In this article, we will talk about the first application that welcomes you when you install the current Pardus version. Pardus Welcome application tells us how to customize our Pardus in a simple language.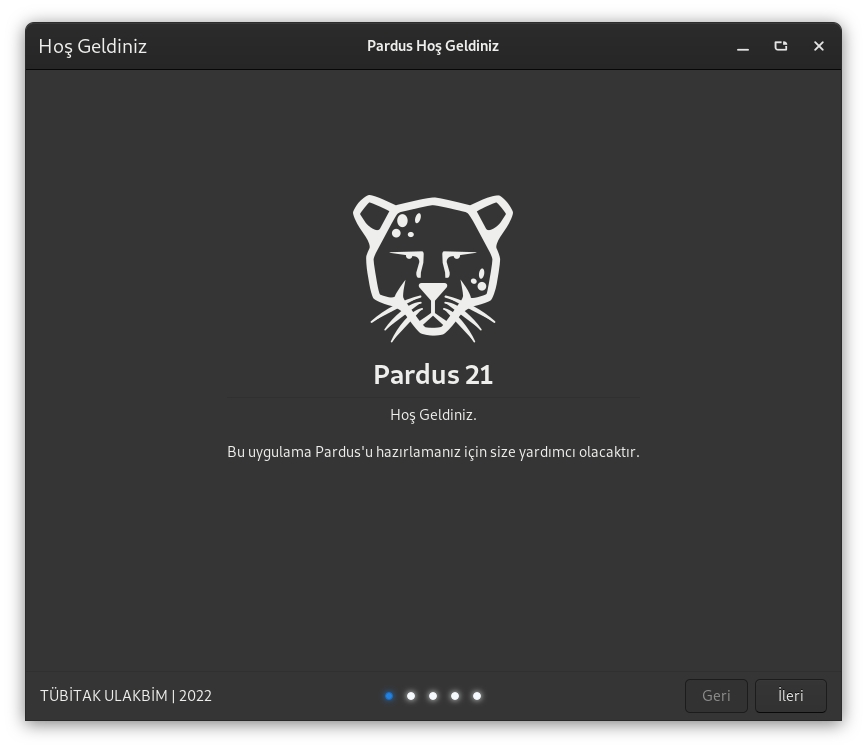 The welcome screen welcomes us first, we can make our Pardus ready by clicking the next button here. So let's start!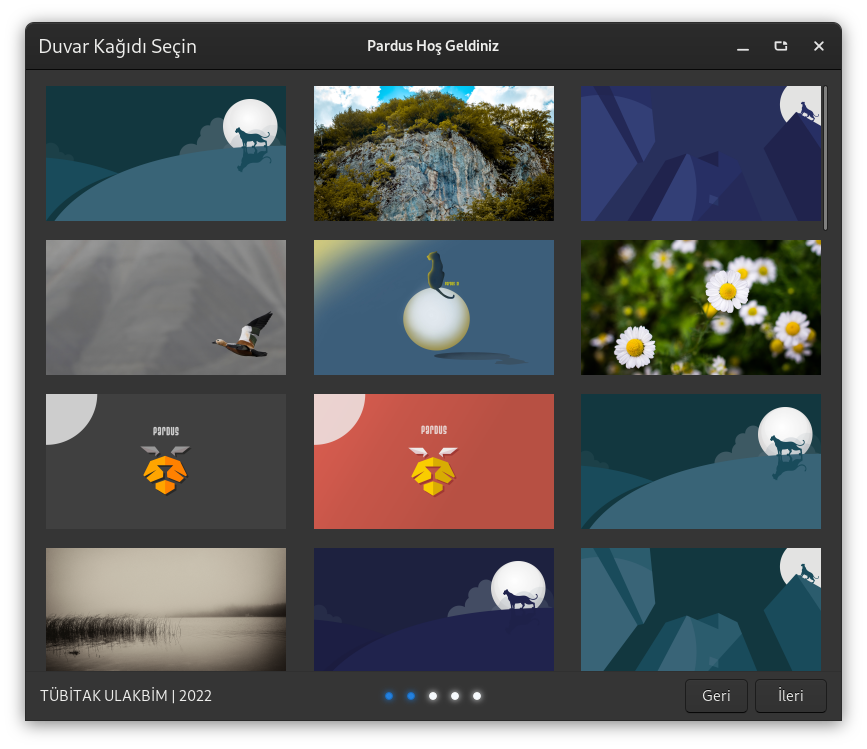 You can select very aesthetic wallpapers of Pardus from this selection screen.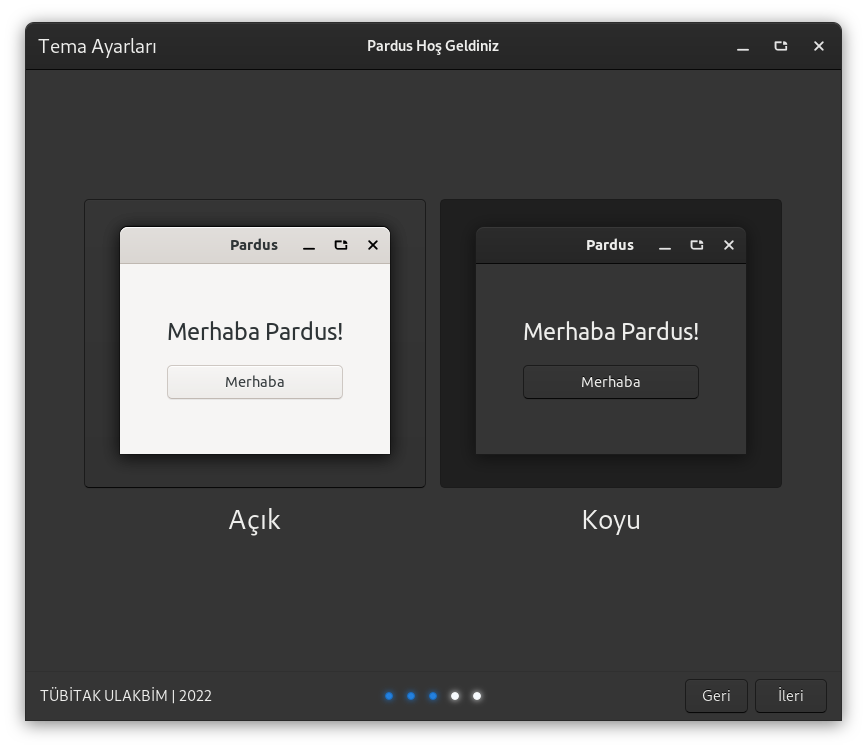 Some users like the Dark theme, while others prefer to use the light theme.
So what's your choice?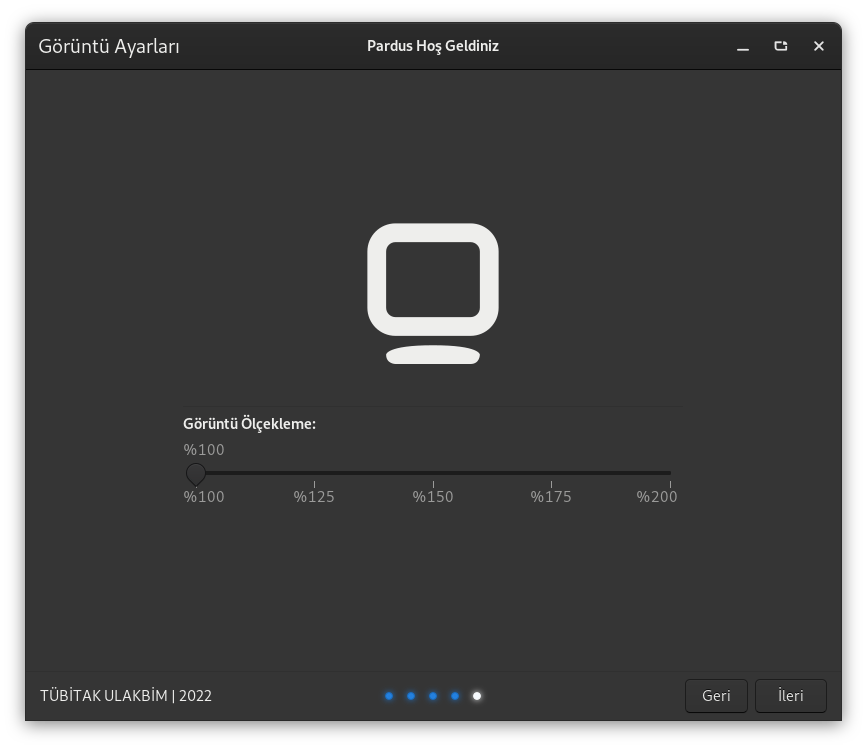 Image scaling aims to make the lives of individuals with various limitations easier. This way you can change the scaling of your desktop environment quite easily.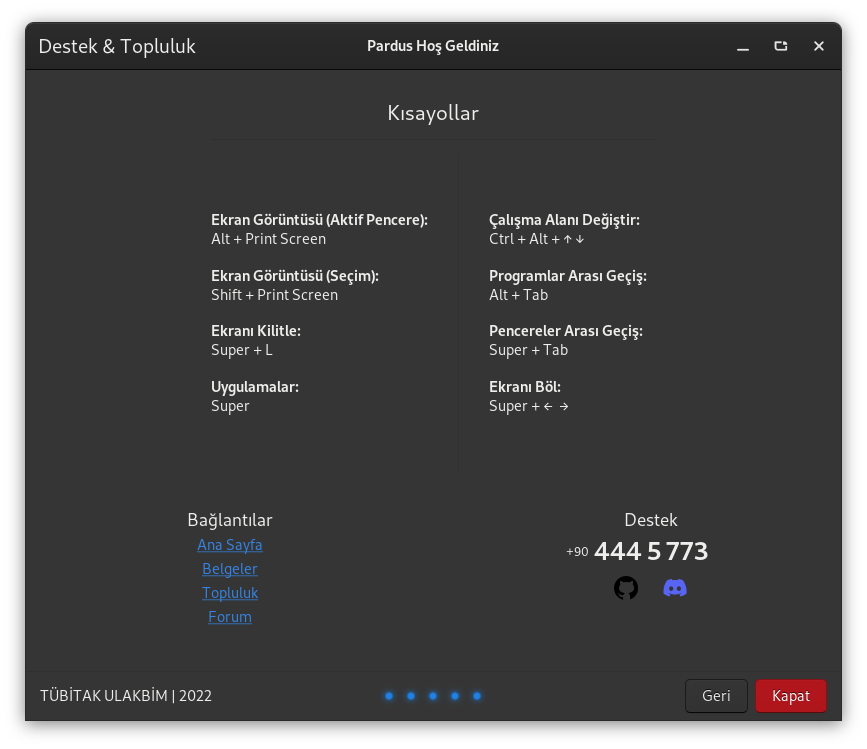 On our last screen, you can learn all Pardus shortcuts and easily access areas where you can get support, such as our call center, Forum, Community, Discord and Documents.
See you in other articles 🙂