Our guest of conversation, Selim ŞUMLU, explained the reasons for choosing open source and his support for the open source world.
In this section, we bring you our interviews, where people who have a say in the open source world share their experiences and opinions with us. In this part of our conversations, we hosted our friend Selim Şumlu, the leader of the Mozilla Turkish localization team and a veteran of the technology press:
Could you briefly introduce yourself?
My name is Selim Shumlu. I am the leader of Mozilla Turkish localization team. I worked in the technology press for a long time. I was the editor-in-chief of PCnet magazine; I edited LINUXnet, Computer Active, nexxt and How It Works magazines. I contributed to the translation of many software and websites. Currently, I am producing content, translating and managing some websites as a freelance.
How did you meet Linux and free software? Why Linux?
Before I got into the tech press, I was keen on computer magazines. 15-20 years ago magazines would have a few pages of Linux columns and articles about free software. I was familiar with Linux and free software from magazines, but my first real encounter was with Görkem Çetin's Linux book. The first distribution I installed on my computer was Future Linux.
What kind of contribution do you make to free software? How and when did you start contributing?
About 90% of my contributions are in localization and translation.
While I was studying at Vefa High School, I used the PHP-Nuke content management system on the school's website in 2001 and translated this software into Turkish. This was my first contribution to free software, and the fact that PHP-Nuke became very popular over time was also the reason for my transition to the technology press. In 2002, the new editor-in-chief of PCnet, Ersin Abi, wanted to set up PCnet's website with free software. It reached me from my email address in the PHP-Nuke language file. So I founded PCnet's website when I was still a high school student, and in time the rest came.
For about 10 years Mozilla I am a volunteer. While I was reviewing Firefox for the magazine, I saw that there were a few missing translations and I started to find the platform where the translations were made and send suggestions. When I first embarked on the translation, my aim was just to make up for the deficiencies, but as my ideas coincided with the Mozilla mission, I became more and more involved in the project and became a "Mozillian". Nowadays, I am responsible for the Turkish localization of all Mozilla products and websites, especially Firefox. I do both translation and review the translation suggestions. I also contribute to the support forum. From time to time, I also make bug reports about our software.
Over time, I also contributed to other projects, large and small, in translation and localization.
in the near future Bitwarden password manager I took over the Turkish translations. Currently in my free time bitwarden.comI am trying to complete the Turkish version of .
What do you get in return for your contributions?
I am enjoying it! It is quite satisfying for the words coming out of my keyboard to reach hundreds of thousands of people and to use a software or a site by looking at the texts I have written.
As expected, voluntary contributions have no monetary value other than symbolic gifts such as t-shirts and stickers; I have no such expectation. However, from time to time, I am invited to Mozilla's international meetings and I have the opportunity to see other countries, albeit for a short time, while mingling with the community.
Also, the Mozilla Monument erected in front of the Mozilla building in San Francisco, along with 4.000 Mozilla volunteers, takes a step, which gives people a strange pride.
Which free software applications and components do you frequently use in your professional or daily life?
Mozilla Firefox is the free software I use most. Web browsers are already one of the most frequently used software. Mine stays on all day too.
Other than that, I use Bitwarden on all my devices, which I switched to by leaving LastPass last year.
I am very into videos and find VLC Media Player to be a life saver. HandBrake is one of the tools I frequently use for video conversion.
WordPress and FileZilla FTP client are tools that I touch almost every day due to my job.
How have you benefited from these communities and their work so far?
Communities are essential for open source projects. It is not very pleasant to try to contribute to a software alone in isolation from the community. There should be someone you can ask questions and chat with when necessary. In this regard, I also find community meetings very useful. Meetings make all participants feel like they belong to the community. Meeting the project managers face-to-face makes it easier to communicate with them in the future.
Open source communities, especially the Mozilla community, have also brought me professional benefits. I got various jobs from abroad through my connections in the community, and I also had the chance to add my volunteer contributions to my resume. Similarly, I helped some of my friends from the community to establish business contacts.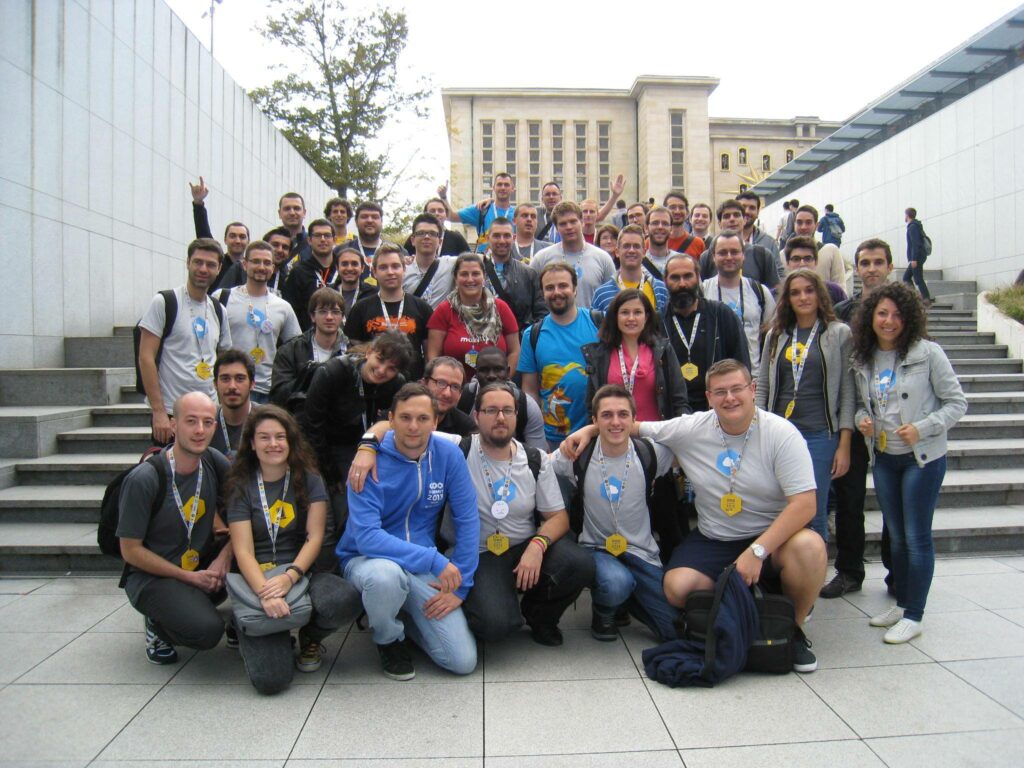 What are your recommendations to Pardus community contributor candidates?
It's good to see the Pardus community getting back into action. The Pardus community is a good starting point for both those who are just starting to contribute to free software and those who are familiar with free software, where they can find suitable "tasks". Moreover, it is not only in the field of coding; It also needs contributions in the fields of documentation, translation, design and testing. In other words, it is not necessary to know programming in order to contribute to both Pardus and other free software and to be a part of the communities. It is enough to choose a field in which we find ourselves relatively talented and keep it from the end. Usually it comes back on its own.
I think it is also important to meet and exchange ideas with other community members as much as possible, rather than trying to contribute on our own. Especially young friends should not forget that they can show their contributions to Pardus and other projects as a reference in the future.