Our interview guest, Sabri ÜNAL, explained the reasons for choosing open source and his support for Pardus.
What have experienced Pardus Volunteers who contributed to the world of Pardus and open source software have/are doing? In this section, we bring you our interviews, where people who have a say in the open source world share their experiences and opinions with us. In this episode of our conversations, you'll also find translators from GNOME, MyPaint, and GIMP, as well as our community portal. supporting with articles We did it with Sabri Ünal:
Could you briefly introduce yourself?
I was born in 1982. My acquaintance with the computer coincides with my high school years. I got my first computer in 2002 at the age of 20. In 20 years, very few days have passed without a computer. I worked mainly in book-related jobs for 10 years. After 2012, I started working as a freelancer. I spent 2013 months of good days in Malaysia in 6. I was in Malta for more than 2017 year in 1 for a language course.
How did you meet Linux and free software? Why Linux?
I probably met Linux with the 2nd issue of LINUXnet magazine. Along with the magazine came a gift of 6 CDs and the CDs included the MandrakeLinux 10.1 Community edition. I remember very well that I managed to set it up. Unfortunately, this brief encounter did not last long. Still, it left a good impression. Previously I was using free software tools under Windows. One day when I was fed up with my computer being infected with a virus from the company network I use, I decided to switch to Linux for sure. June, 2010.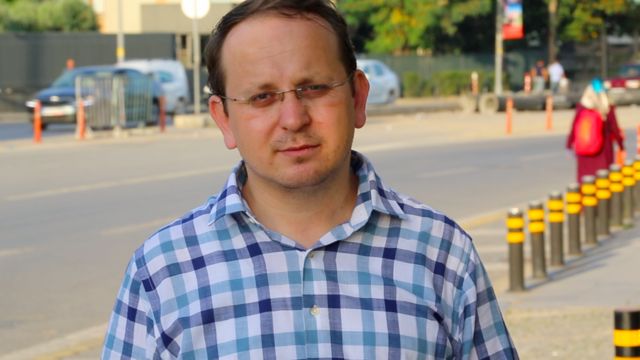 How and when did you start contributing?
We needed a forum for a magazine we launched with students, and in 2005 I met phpBB. At that time, I prepared various mods for phpBB, contributed translations of existing mods and new versions of phpBB, and in 2006 I created my own yakushaBB I started distributing my "premod". I stopped supporting the project in March 3 after the phpBB project started the 2.X series and stopped supporting the phpBB 2007.X series soon after. I continued to contribute to the translations of the phpBB 3.X series. in 2008 acikkaynaktv.com I set up a file download site for free software specific to the Windows operating system. I rewrote the site myself in 2010, but when there was no contributor, I ended its publication life at the end of 2010. I had already made the definitive switch to Linux myself. in September 2011 linuxhaber.com I set up a site that publishes short Linux news. I was greatly inspired by the logic of Twitter, but due to the lack of readers, I did not continue the site and ended its publication life in the same year.
What kind of contribution do you make to free software?
I mostly contribute translations. The software I contribute the most are GIMP and MyPaint. Apart from that, there are minor translations or completion translations that we translate within the GNOME framework. I'm actually good at reporting bugs. I say I don't find fault, mistake finds me. Unfortunately the software I have contributed code to is very few and again mostly minor fixes for translation.
What do you get in return for your contributions?
So far, I have not received anything in return for any of my contributions. I can say that I gained more experience. In the future, I have tried to take these experiences into account in my software life.
Which free software applications and components do you use frequently?
Although there are machines with Linux installed at work, I have nothing to do with them. I've been coding for my own sites for a long time. I use Firefox, Thunderbird, GIMP, FileZilla, Kate, Apache, PHP, MariaDB, phpMyAdmin and Git version tracking system. I prefer the GNOME desktop environment and I purposely prefer the VLC media player. CollaboraOffice (LibreOffice derivative), qBittorrent and Gitg are also tools that make my job easier.
What do open source software communities mean to you? How have you benefited from these communities and their work?
I like the GNOME and GIMP development and translation teams. They try to bring out the best without making too much noise. Communities can play an important role in sharing experience and raising awareness. Although people are usually temporary in communities, their posts can be more permanent.
What are your recommendations to Pardus community contributor candidates?
Report the error you see. Feel free to report a mistake, even a minor translation error or suggestion.
If you have programming skills, try to contribute source codes.
Contact the relevant teams and try to translate the missing software.
Try to solve each other's problems.
Try to be constructive.
Do not hesitate to share.