Hello, today we will make a Pardus 21 Review with you. First of all, I must state that the new Pardus continues to rise in the Debian kernel and I think its developments are very good.
Especially Pardus I really liked that the team turned to container technology and used virtualization technologies. Now, let's first take a look at the features of Pardus 21;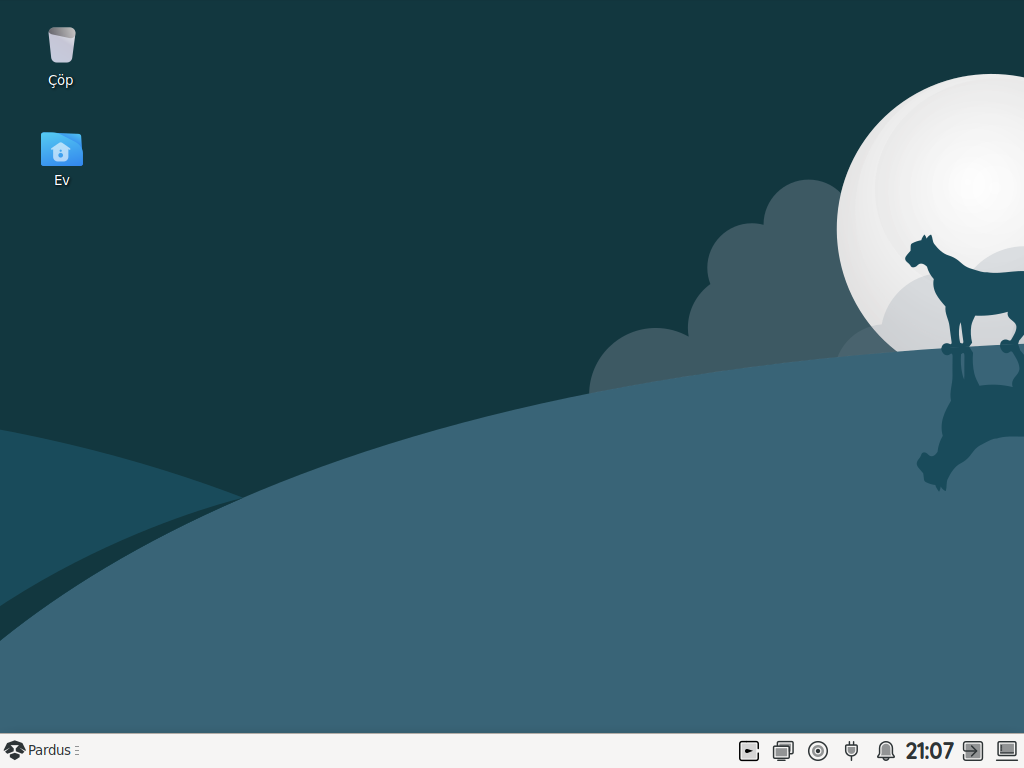 Xfce 4.16 desktop environment
Gnome 3.38 desktop environment
Driverless printer/scanner (AirPrint/AirScan) support
exFAT file system support
Fingerprint reader support
Updated icon set and color palettes
Parental content control tool (Gnome)
Streamlined internet sharing (Gnome)
Support for combining monitors using different scanning speeds (Gnome)
Pardus Store is replaced by the more functional Pardus Software Center.
Saving and high performance modes with Pardus Power Manager
The "Welcome" tool, which opens after the first installation, helps to make the initial settings.
LibreOffice 7.0
Gimp 2.10.22
Inkscape 1.02
Calligra office software kit 3.2
OpenJDK 17
System requirements
Processor (64bit architecture) -> Minimum: 1.0 Ghz, Recommended: 1.6 Ghz+
RAM minimum: 1024 MB, Recommended: 2 GB+
Minimum required disk space: 8GB, Recommended: 10GB+
Graphics processor capable of supporting at least 1024×768 resolution
1- Design
The renewed look and icon pack of Pardus actually looks very minimal and plain compared to other Pardus versions. I personally liked the structuring of an operating system, especially for corporate applications, on the theme. Because if we consider that this theme will be used in institutions and organizations, it has been a very appropriate design.
2- Speed ​​& Stability
of Pardus yeni Linux kernel 5.10 LTS version is much faster and stable than the old kernels. Crude Debian this core hardware, which I also tested on, is daring and outdated hardware, especially printer about not recognizing seems to have fixed the problem.
The opening speed of Pardus is also very fast on the device I use (Macbook Pro 2012) on 2GB RAM and normal HDD. The average load time of 21 seconds seems to be quite fast even though it is a normal HDD. The RAM policy of the new Pardus seems quite reasonable compared to other versions, especially in the xfce4 desktop environment. On the system I tested on 2GB RAM, the instantaneous RAM consumption seems to be in the 940-950 MB band.
3- Applications and Xfce4 Structures
Padus' pre-defined applications meet all the needs of a personal user, so you can focus on your work directly when you install Pardus with both an internet browser and an office package. Minimally used settings and settings manager in Pardus xfce version do not seem difficult for users who have passed from other operating systems.
4- Drivers
Unfortunately, I cannot write in detail about the drivers, but I must say that all the drivers of the old Macbook Pro work automatically. On the web page about the printer universal printer driver It has been mentioned that all old printers are working, but I must say that I can only test on 1 device.
5- Security
Regarding the security of Pardus, it seems to be isolated from viruses or malware due to the nature of Linux, which comes from Debian. Of course, we cannot say that Linux does not have a virus. However, it is still much less common than other platforms. However, it should be noted that when people succumb to their bad thoughts, they will use it. So no wall is insurmountable.
6- Support
About support Pardus forums exists. The call center application, especially for corporate applications, seems very appropriate. Since Pardus is a project that is currently being worked on and is financed by the government, we can say that it is ahead of other distributions in terms of assistance both internally and with contractors.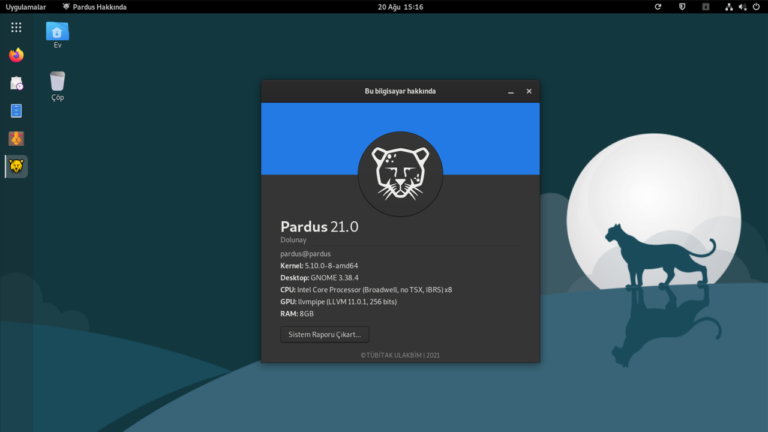 7- Pardus 21 Review and final comments
My advice to users who want to use Pardus, you should first read the Pardus installation guide in detail. You should thoroughly determine your needs on the platform you want to switch to later. Because some Windows applications and Mac OS applications will not work in Pardus. Linux alternatives or other free programs instead. you don't find will need. That's why I suggest you do not go through without doing research.
You can share your opinions and questions about my Pardus 21 Review article with me in the comments. That's all for now…
Note: The original version of this article was written by Sezgin Güler on September 30, 2021. blog from the article It was obtained.