Today I will tell you about the Flameshot application used to take screenshots in Pardus. Don't mind what I call a screenshot, it's a program with many capabilities.
Like its other counterparts, Flameshot allows us to take screenshots easily on Pardus. knows. Moreover, it is not enough, it saves us time with many settings after use. We can do many different operations with our comprehensive drawing and shape tools.
Numbering and text in Flameshot app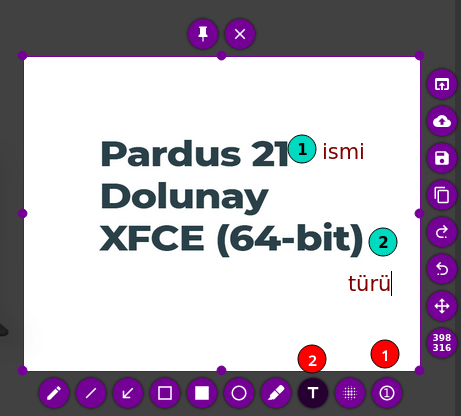 Our first features that we will describe are the numbering (1) and text (2) features that can be used to explain any topic to a person in a sequential and detailed manner.
Especially in situations where a workflow or logical sequence needs to be transferred, Flameshot automatically places incremental numbers in those places when you tap on the points you want to number on the screenshot.
Here I must say that Flameshot's writing features are also quite successful.
Drawing and fill tools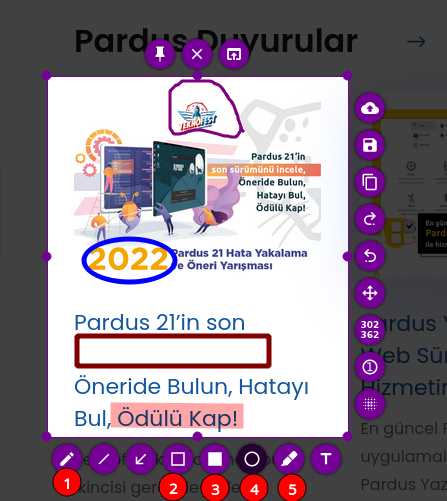 As you can see in the next screenshot, the 1st tool allows us to draw freely.
The second one allows us to mark a region that we want to be clear with an empty square.
The third tool, on the other hand, serves to cover a certain area in the form of a rectangle. It may be necessary to close/hide certain parts, especially when sending a picture to our friend.
The icon marked with the number 4 undertakes the task of drawing a circle on the screenshot taken as seen.
The 5th icon is the tool you can use to highlight any place on the screenshot we took.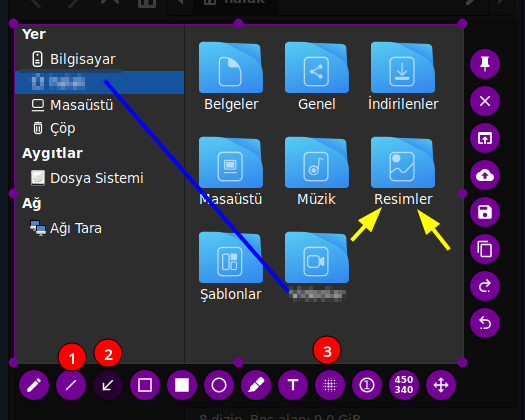 Straight line tool and arrow tool
The straight line tool (1) and the arrow (2) tools can be used to join linked objects.
Blur tool
Sometimes when we send a picture there is a password or other information that needs to be hidden. The blur tool (3) allows us to perform this function.
painting tools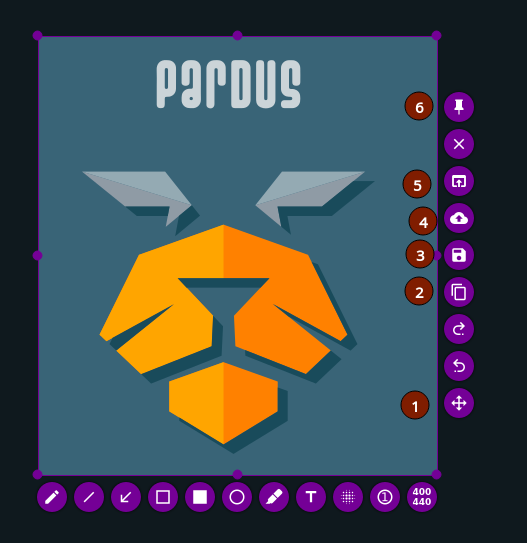 Move and size tool
This tool (1) allows us to resize the selected area.
Copy to clipboard and save to computer
With these tools, you can copy your screenshot either to your clipboard (2) or to your computer (3). Especially in messaging and office applications, the copy&paste feature can be very practical.
Upload to imgur
Uploading from these tools to imgur (4) usually does not work, although it does, we may not want the images to be displayed online.
Opening the image in an app
This feature (5) enables the image that we took a screenshot to be opened with a graphic editing application in our system.
Pin the picture to the screen
Pinning the picture to the screen (6) can often be used as a reference when writing an article or in a project.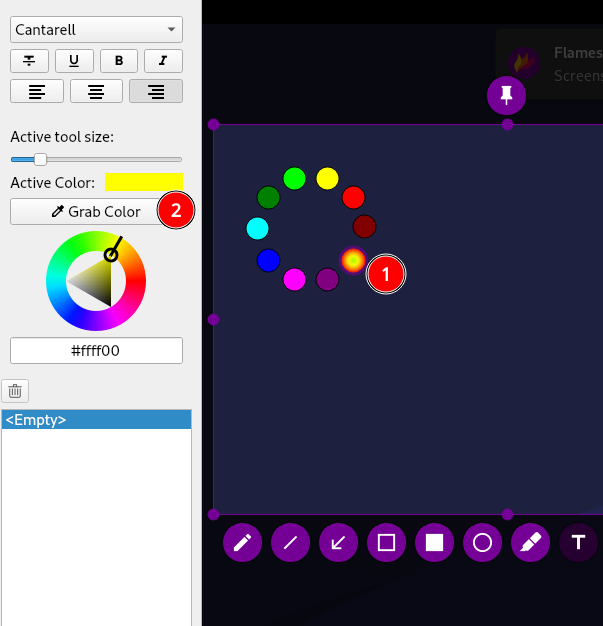 Application settings
Color treatments
To change the colors of the vehicles, just right click. We can also choose special colors if we want. For this, we can come to the yellow and red place and choose the color from the wheel or from the screen by capturing the color.
size adjustment
To adjust the size, it will be enough to rotate the wheel.
Installing and adding shortcuts
There are several ways to install:
As the easiest method, Pardus App StoreYou can quickly download from .
You can install it from Terminal with the following command.
sudo apt install flameshot
3. You can download the latest version as .deb from GitHub page.
Shortcut commands
For screenshot:
flameshot gui
To take a screenshot with a two second delay:
flameshot gui -d 2000
shortcut for xfce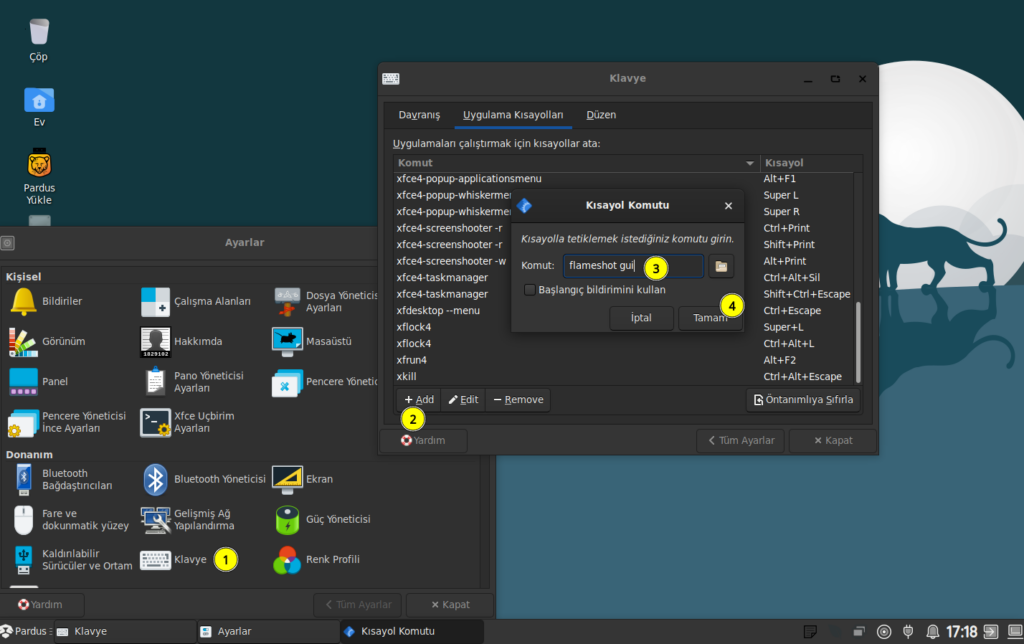 Adding a shortcut for Gnome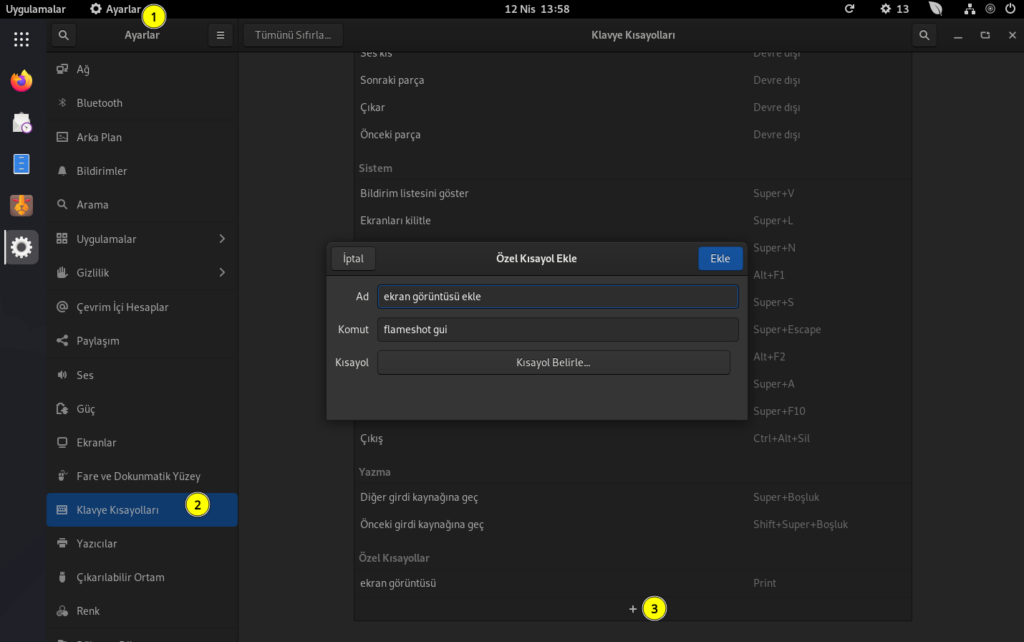 Adding shortcut for Kde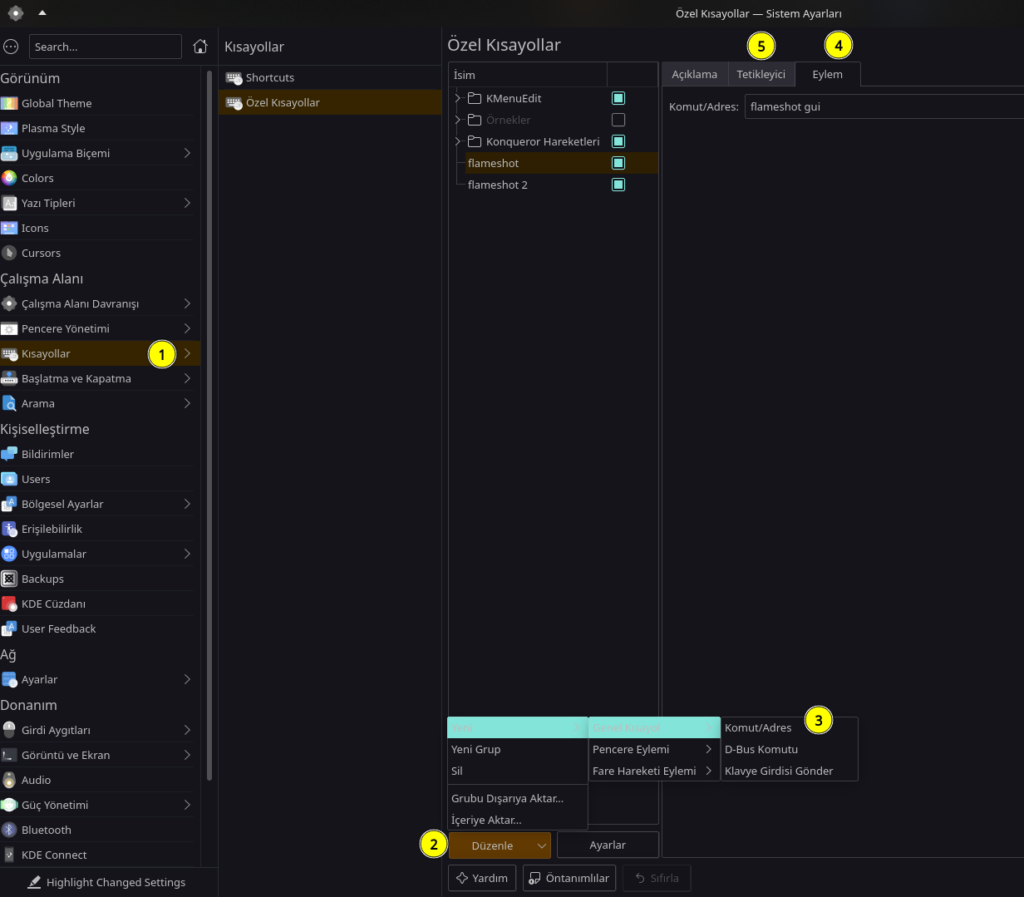 For more information:
https://github.com/flameshot-org/flameshot